In a long and distinguished career spanning well over forty years, Alan Hawkshaw has always been at the top of his profession as one of the most in-demand studio musicians, owing to his virtuosic and sensitive technique on a variety of keyboard instruments, but most notably on the piano and Hammond organ.
As a composer, Alan Hawkshaw has written the music for more than 35 films and countless television programmes.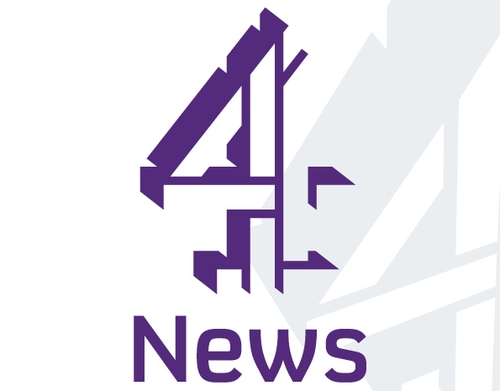 In the very beginning Alan was a member of the rock'n'roll group Emile Ford & The Checkmates who recorded several hits in the 1960's. During this time he toured with The Rolling Stones and socialised with The Beatles.
In the 1970's, he joined The Shadows, while at the same time; he enjoyed working as Olivia Newton-John's Musical Director and arranger/pianist for which he was awarded Best Arrangement by The American Academy of Arts and Sciences for I Honestly Love You'.
It then followed that Alan was instrumental in a host of hits and worked with such artists including: Barbra Streisand, Dusty Springfield, The Tremeloes, Cliff Richard, Serge Gainsbourg, Tom Jones, Lulu, David Bowie, Marty Webb, The Marmalade, Maynard Ferguson, Ella Fitzgerald, Albert Finney, Alec Constandinos, Cerrone, Ray Davies (of Button Down Brass fame), Isabel Adjani, Jane Birkin, Englebert Humperdink, Geoff Wayne, Sacha Distel, Donovan, Catherine Deneuve, Cilla Black and Shirley Bassey plus many, many more…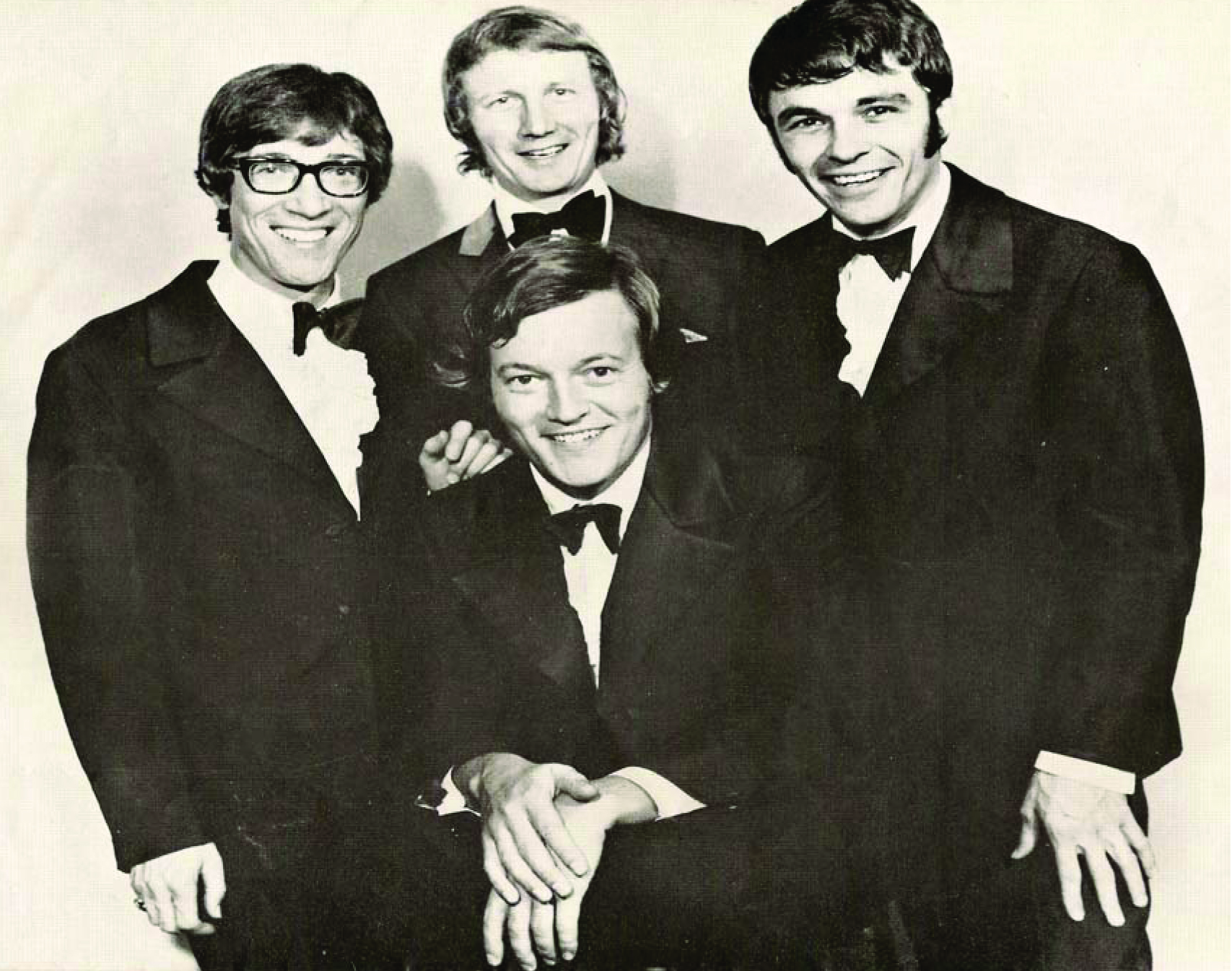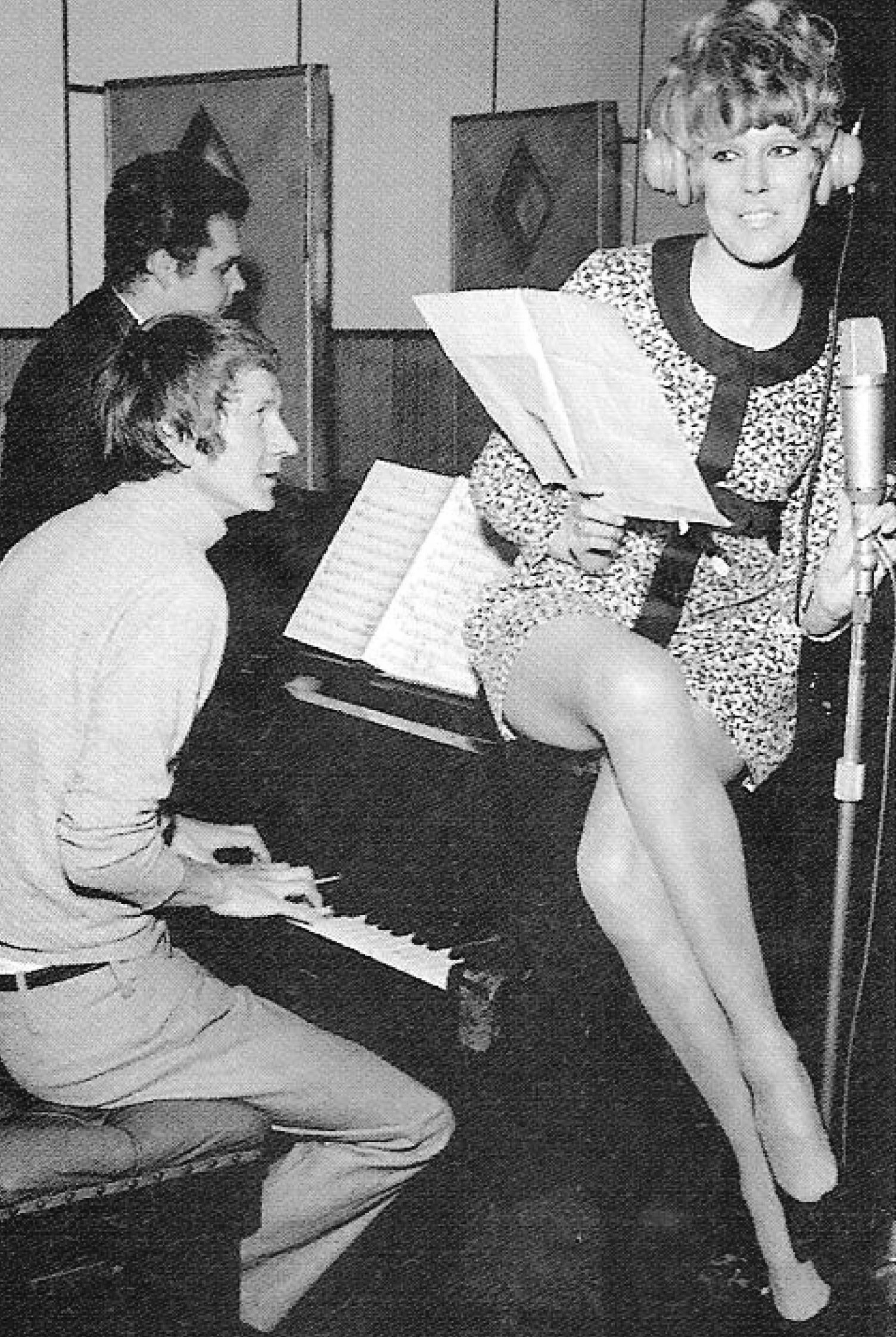 During the golden era of the British session musician - Alan's keyboard artistry featured on a staggering amount of recordings. You may not be familiar with Alan Hawkshaw but he has one of those names that you've read on countless album covers or single labels as arranger, writer or keyboard player and this is not surprising as Alan has played on approximately 7,000 recording sessions!
As a composer, Alan Hawkshaw has written the music for more than 35 films and countless television programmes including The Outsider, The Silent Witness (for which he was awarded the Ivor Novello Award for Best Film Score), Dreams Lost Dreams Found, Magic Moments and the classic television themes for Countdown, Grange Hill, The New Statesman, Channel 4 News, Channel 4 Racing, Love Hurts (for which he earned a BAFTA nomination), Tucker's Luck, Bellamy at Large, The Dave Allen Show and The Kenny Everett Video Show.
Alan has also enjoyed a fruitful association with the doyen of science fiction writers, Arthur C. Clarke, composing for successive series of Arthur C. Clarke's Mysterious Universe.
His library track Chicken Man was first famously utilised as the theme for Give Us A Clue and has since been sampled excessively. Artists Worldwide are discovering and sampling Alan's music and recent hits and writer collaborations include: Pray by Jay-Z from the American Gangster Album and his track Chainsaw features in the movie The Ugly Truth (starring Gerard Butler and Katherine Heigl)…with the track Move, Move, Move' in Nacho Libre (starring Jack Black) to name but a very few…
Alan has collaborated with many writers over the years including: Alan & Marilyn Bergman, Don Black, Barry Mason. Geoff Stevens and composer/arranger Keith Mansfield.
Another of Alan's longstanding musical associates is drummer, composer and Shadows' member, Brian Bennett, and Alan's unique and percussive Hammond organ style features heavily on A Change of Direction and The Illustrated London Noise - the albums Brian recorded under his own name for EMI in the late '60s.
As far as British Hammond organists are concerned, and session players in general, they really don't come any better or more talented than Alan Hawkshaw.
In the latter part of the '60s he developed a technique and sound on this instrument as personal and technically brilliant as the great American Hammond organists such as Jimmy Smith, Johnny Hammond and Richard 'Groove' Holmes. The hallmarks of Alan's Hammond style are the seething energy and sheer excitement he invests his playing with, helped in no small measure by his breathtaking virtuosity.
Alan Hawkshaw is the undisputed king of library music! Writing library music has been and continues to be, a large part of Alan's career and throughout the '60s and '70s it provided him with a major outlet for his own compositions. During this period, KPM and later Bruton Music, were the companies for which he wrote extensively but he also has writing credits within the libraries of companies including Amphonic, Music House, Cavendish Music, de Wolfe, Themes International (a company he coowned with drummer Barry Morgan and guitarist Alan Parker and latterly Noise Pump Music, now known as Atlas Production Music).
From a funk perspective, many of the best and most collectable KPM LPs of the '60s and '70s are thanks to the presence of Alan's compositions. Speed and Excitement (KPM 1076, 1970), Music for a Young Generation (KPM 1086, 1971), Move with the Times (KPM 1123, 1973) and Sounds of the Times (KPM 1170, 1975) feature the Hawkshaw brand of funk, with original vinyl issues continuing to sell for hefty sums. All this has seen Alan become something of a legend amongst funk collectors.
The popularity of this aspect of Alan's career has obscured to some extent his other musical abilities. He is a superb jazz pianist and improviser, harmonically and melodically inventive with an elegant sense of swing, and a supremely gifted orchestral arranger. One of the best places to hear this side of Alan's talent is on the Misty LP, recorded by Collage in 1973 for EMI's Studio 2 subsidiary. Collage was a studio band consisting of electric bassist Dave Richmond, Brian Bennett on drums and Alan on acoustic and electric pianos and organ, and was assembled solely for this project.
It gave Alan one of his few opportunities during the '70s to record in a straight-ahead jazz trio setting, and he came up with spellbinding improvisations on evergreens such as Errol Garner's Mist and Anthony Newley's and Leslie Bricusse's Who Can I Turn To. It also allowed him to score enchanting orchestral arrangements of standards such as David Raksin's Laura and Michel Legrand's What are You Doing the Rest of Your Life. Alan's song compositions continue into the 21st Century having composed, produced and arranged the entire Bob Saker album, On A Night Like This and Des O'Connor's Inspired album (both currently available on i- Tunes!).
Aside from all this Alan is currently delighted to be working with renowned Theatre and Film Screenwriter David Soames, on their exciting collaboration of the Musical Berlin. In addition, Alan is the MD of Petal Music and Alan Hawkshaw Music. Petal receiving two prestigious awards from BMI for over 3 million sales on two of its titles Let Me Be There and If You Love Me Let Me Know.
His Board duties have included 5 years serving on the APC (Association of Professional Composers) now under the BASCA organisation.
And finally, when Alan isn't performing with talent he's investing in it! In 2004, in association with the Performing Rights Society (PRS), he setup The Alan Hawkshaw Foundation at Leeds College of Music (LCM) - the area he hails from - which is a scholarship programme providing financial support to gifted young musicians enrolled on the College's Music and Jazz degree courses. The Foundation specifically helps students studying full time at the LCM and is Alan's way of giving something back to the music industry by helping to ensure financial difficulties don't prevent Britain's brightest musical talent from gaining access to expert tuition and from kick-starting professional careers in music. John Dankworth CBE, one of Britain's best known jazz musicians, composers and commentators is a patron.
Together with Leeds College of Music, Alan has created a bursary fund, which will contribute towards tuition fees, instrument costs and will most importantly give the next generation of artists and musicians the opportunity to follow their dreams.
In Radlett, where Alan lives he has paid for the Sound System at the Radlett Centre for Performing Arts and also underwrites the Radlett Junior Tennis Tournament, now in it's 8th year (an LTA approved event).
Aside from investing his time and finance in the music industry, for the past 25 years, he has also donated 10% of his income towards the welfare of people less well off, specifically those victim of the effects of natural disasters like Hurricane Katrina.
If you haven't heard of Alan Hawkshaw, there's a very good chance you will know him through his music… the man is simply a Legend!